London's transport authority has banned Uber, the world's most popular car transportation app, from operating in the British capital. The leading cause of this ban is due to the massive influx of sexual assault cases promulgated by foreign nationals who have taken advantage of the medium's abysmal security and have perpetuated violence in the heart of Britain. 
32 assault claims were made against Uber drivers in London over the past year, equaling to approximately one violent incident per eleven days. Even one violent incident related to the disruption of personal privacy is an appalling scenario, let alone 32. 
See the image on Twitter.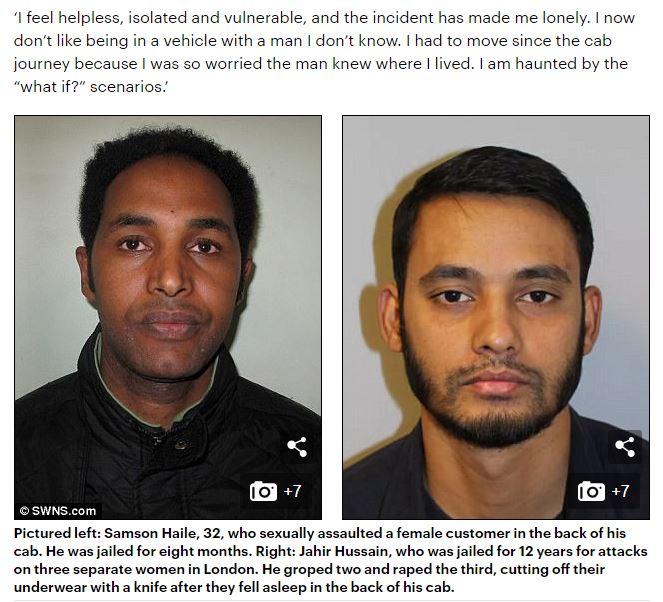 According to a letter published by London Inspector Neil Billany, head of the Metropolitan Police's taxi and private hire unit, stated that that the ride-hailing company has "been made aware of criminal activity and yet haven't informed the police." There is very little safety precaution that the ride-hailing app does offer, and although its designated website has an entire page dedicated to keeping riders safe, its most useful tip is to "share your ETA with your friends and family so they can follow your route and know when to expect you."
A multitude of imposters using Uber to assault women and rob passengers has been profiled, along with other disturbing documentation of Uber-related crimes, by the data-compiling website Who's Driving You? 
Other ride-hailing companies, such as Lyft, are not off the hook either. On March 9, 2017, a Lyft driver in Florida stalked a past customer, believing that the rider owed her $1.16.
On September 7, 2017, The man suspected of killing a 22-year-old Temple University student hired a Lyft to move her body more than 100 miles, according to reports.
On September 16, 2017, a Lyft driver raped his customer on the way to her destination.
The crimes caused by the absolute lack of both common sense by riders and security offered by ride-hailing companies are inexcusable and preventable if the decentralized transportation medium opted to enforce stricter guidelines for drivers. 
London regulators have stated that Uber is not "fit and proper" in compliance with transport regulations. Transport for London, the government body that oversees the city's transportation, has announced that it will not renewing Uber's license to operate, meaning that September 30th will be the company's last day in the most populous city of England. 
Because of this Uber ban, search engines have surged with results looking for replacements, specifically looking at Lyft as its rival; however, it is possible that London's transportation authorities will deem any and all non-taxi ride-hailing services with the same sweeping condemnation it has offered Uber.