On Friday, Tel Aviv held a 'SlutWalk' where some 5,000 people marched in protest of 'rape culture,' and shaming women based on the way they dress. Many protesters carried signs saying things like "No means no", "Silence doesn't mean consent", "Not your toy" and "Polite women don't make history," according to the Russia Today. Demonstrators also carried posters of public figures who have been accused of sexual assault.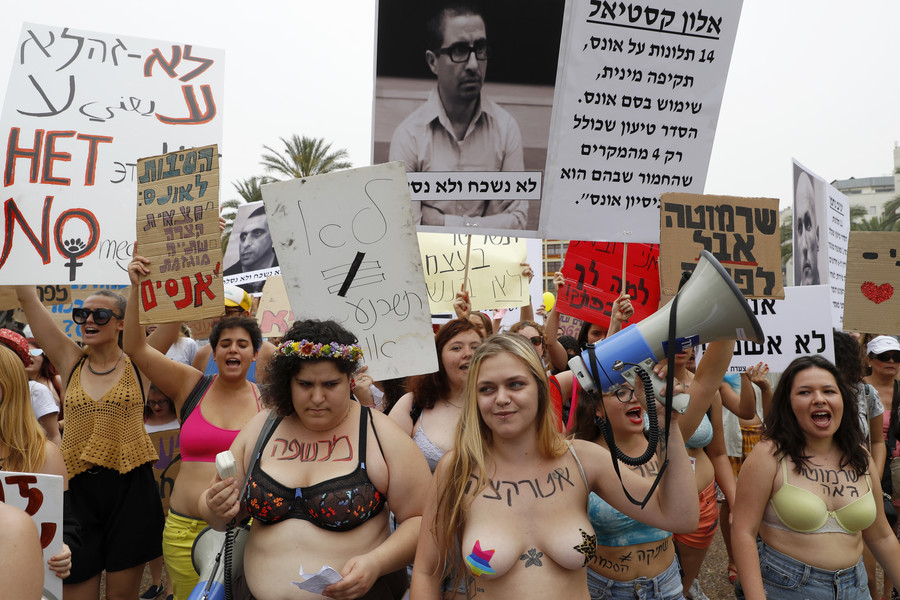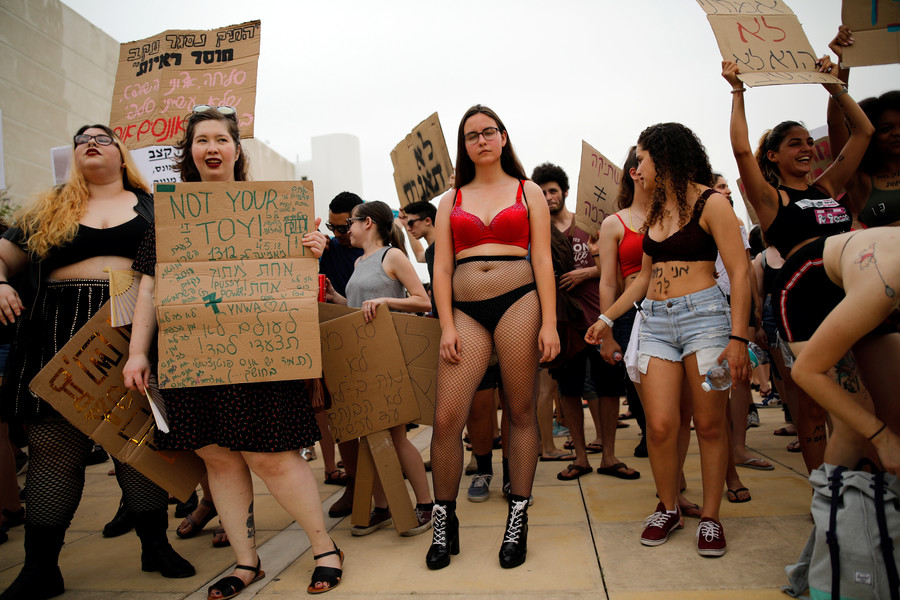 As you can imagine, the protesters were mostly women who were either topless or were barely dressed at all. Some even had the Hebrew word for "slut" written all over their bodies. Tons of people took to social media to share pictures and videos of the event:
Yesterday's march was Israel's 7th annual SlutWalk and was Organized by the Feminist Activists Association, and is supposed to draw attention to women's rights and sexual harassment. To be fair, I guess this is one way to attract attention. Bracha Barad, an event organizer via the Jerusalem Post really sums up the attitude of the demonstrators nicely when she says:
"There is no connection between the victim's clothing or her sexual past and the attack she has endured. The law and enforcement authorities are quick to grant exemptions to rapists."
This is a common theme among modern women that ties into the #metoo movement, and other feminist causes such as "toxic masculinity" and smashing the "patriarchy." For the past few years, there have been similar demonstrations all over the world including France, the UK, and the US to name a few. These SlutWalk rallies reportedly started in Toronto in 2011 in when a policeman told women not to 'dress like sluts' to avoid being raped, which angered leftistsand feminists, prompting them to try and reclaim the word 'slut.' Apparently, the best way to "reclaim" a word, is to adhere entirely to its original definition, while getting naked in public and yelling.